2015 is a Number 3 Green Tree Year

The Year

Number 3 Light Green Tree is the ki of new beginnings, early spring, rising energy, the east, sunrise and thunder. As such, it actuates all phenomena that are associated with birth (animal kingdom), sprouting (vegetable kingdom), invention, fresh starts and active progress. It can be visualized as a tightly wound spiral, opening out, like a spring under tension that has just been released. It is the sound of a shout, or the boastful thunder of the first spring rain.

As we will see during the course of the year, 3 Tree is a force to be reckoned with. Very progressive – the way is fast and focused. It moves with a sequence of rapid discharges; like the master of an ox cart, urging the team forward with a series of shouts and prods. It is too late for cautious preparation. If portions of the road are unfinished, the way becomes difficult but the journey goes on. If the road comes to an end, the journey becomes an adventure.

This rugged, pioneering energy state can produce very constructive results. But in the extreme 3 can generate problems, as one can imagine. This is especially true if the present course of action becomes shaky when few alternatives are available. For example, a war could begin if diplomacy fails. In this case, those involved must be very creative to arrive at a positive solution. It is interesting that 7 Metal (joy, creativity) controls 3 Tree – yet 7 can also become emotional, so there is no guarantee.

Three Tree is the ki of the liver. The liver is dense (yang) but it is also by far the largest gland in the human body (yin). This fits in well with the image of the tightly wound spiral (yang) opening out (yin). In traditional Japanese healing, the liver is associated with anger – rising energy. A shout begins within and quickly expands beyond (moving from yang to yin).

You can't keep 3 Tree bottled up. The key to success is to channel this potent energy into positive, constructive activity. Healthy 3 Tree individuals are active, outgoing and have many interests. They are generally thin and very often tall, like a tree. If for any reason their native tree qualities are inhibited, they may quickly become overweight. All ventures, adventures, procedures and processes that are underway are engaged in the 3 Tree energy state. There are no exceptions. An architect may sit at the drawing board for weeks. People may live happily in the resulting home for years. But, the actual construction of the house is 3 Tree. When we consider all of the houses, highways, factories – all the resulting artifacts of humanity – we can appreciate this ki of new beginnings, rising energy, sunrise and thunder. Still, we should consider the important roles that good planning, creativity, ongoing attention & management play.

Tree is good at bending with the wind but there must be options. Bending too far in only one direction will eventually fail, sometimes with disastrous results.




The Ki Flow
From a greater perspective, we can review the passage of the years. I've advised our longtime readers & friends to see 2011 & 2012 (Metal years) as a "cooling off" phase in our new era of individual expression and responsibility, that began in June, 2005. As the Metal years closed, we had tangible proof that the role of the individual remains free and strong, even in dire circumstances. Look to the Arab Spring and to the exponential growth of social media.

We then traveled through the 2013 house of 5 Soil (karma, politics and control). Everything came under scrutiny -- to be studied, to be considered from all perspectives. For example, the nearly total gridlock in the American congress. In 2014 the world awakened. There were new discoveries and new avenues to pursue. New agendas. But hot spots around the world remained and there were basically two types. A struggle between personal rights and centralized control. And a clash between basic beliefs. It was in 2014 that we encountered the dark side of our new era of personal expression. We learned that if acts of constructive expression fail, then destructive expression can take root.

Now, we are engaged in a 3 Tree year within a 3 Tree nine-year cycle. The ki of 2015 is the essence of this contrast between construction and destruction. This isn't a coincidence. We entered the current 3 Tree nine-year cycle on February 4th, 2009. Since then, the mood of 3 Tree has occupied the global background – sustaining the ongoing course of events. Now that it's also a 3 Tree year, everything cranks up a notch.

As in 2014, we can anticipate a time of rapid progress, great upheaval and angry outbursts, but that was a mild preview. Consider this – Vladimir Putin and Barack Obama are both 3 Tree individuals. The good news is, the world has occupied the 3 Tree nine-year cycle for the past six years. By now, we have a fairly good understanding of how to work with this ki. We know we can expect sudden surprises but we also know how to deal with the immediate results. Still, in my opinion, 2015 will be one wild year. Remain attentive and hold on tight.




3 Tree Research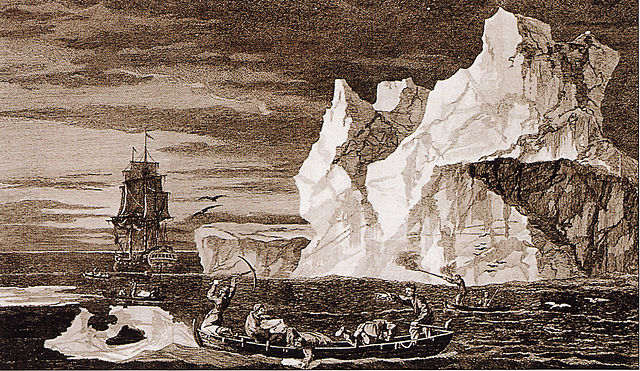 January 17, 1773 – Captain Cook in HMS Resolution becomes the first European explorer to cross the Antarctic Circle.
3 Tree month / 3 Tree Year / 3 Tree 9-Year Cycle / 3 Tree 81-Year Cycle.
As usual, I have provided a list of previous 3 Tree years for you to explore. Also as usual, I've generally tried to avoid using battles, wars and other lethal events as examples. They are simply too depressing. Still, even when cherry-picking, a few ugly 3 Tree events were included. Where possible, the incidents have been placed in categories that reflect the various aspects of the ki.
Pioneering / Exploration:
One known example will be the 2015 New Horizons fly-by of Pluto, but please don't limit this category to travel. It also includes scientific, artistic, medical and all forms of pioneering.

Progress:
This includes new and interesting things to do but it's important to consider global progress. We can all take part in supporting peaceful initiatives.

New Ideas / Invention:
This is another way to express the pioneering attitude.

Rising Up / New Beginnings / Birth / Germination / Renewal:
A catch-all expression of the mood of the times.

Tree / rising energy is associated with the liver meridian and anger:
Watch for uneven events due to bull-headed actions void of diplomacy.

Tree supports Fire:
This is an important one. Double 3 Tree supports 9 Fire doubly. Fire is the ki of summer, brilliance, entertainment and fortunate outcomes, but excess Fire expands rapidly and is potentially chaotic and very explosive. We also occupy a 9 Fire 81-year cycle (beginning in 1955), which explains a lot.

What Usually isn't Listed:
If you study the 3 Tree years, you will find a fair degree of capsized & burning boats, earthquakes, powerful storms -- numerous military coups, annexations and regime changes. Also events associated with large bridges.
You can research the raw information here, in the Wikipedia® "List of Years". Just remember that the ki-year begins on February 4th and extends through January of the following year.
[1907]
[1916]
[1925]
[1934]
[1943]
[1952]
[1961]
[1970]
[1979]
[1988]
[1997]
[2006]
Here are some previous 3 Tree years. Specific events are listed, along with attributes that illustrate the mood of 3 Tree. The majority of this information was gleaned from Wikipedia®, a superb online resource for studying 9 Star Ki's historical influence.
2006 (3 Tree Year / 4 Tree 9-Year Cycle / 9 Fire 81-Year Cycle)
1997 (3 Tree Year / 5 Soil 9-Year Cycle / 9 Fire 81-Year Cycle)
1988 (3 Tree Year / 6 Metal 9-Year Cycle / 9 Fire 81-Year Cycle)
1979 (3 Tree Year / 7 Metal 9-Year Cycle / 9 Fire 81-Year Cycle)
1970 (3 Tree Year / 8 Soil 9-Year Cycle / 9 Fire 81-Year Cycle)
1961 (3 Tree Year / 9 Fire 9-Year Cycle / 9 Fire 81-Year Cycle)
1952 (3 Tree Year / 1 Water 9-Year Cycle / 1 Water 81-Year Cycle)
1943 (3 Tree Year / 2 Soil 9-Year Cycle / 1 Water 81-Year Cycle)
1934 (3 Tree Year / 3 Tree 9-Year Cycle / 1 Water 81-Year Cycle)
1925 (3 Tree Year / 4 Tree 9-Year Cycle / 1 Water 81-Year Cycle)
1916 (3 Tree Year / 5 Soil 9-Year Cycle / 1 Water 81-Year Cycle)
1907 (3 Tree Year / 6 Metal 9-Year Cycle / 1 Water 81-Year Cycle)