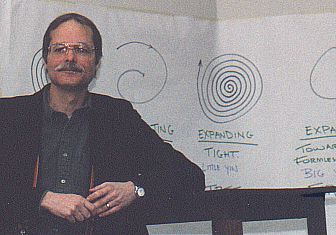 9 Ki workshop in Philadelphia. Photo courtesy of Feng Shui Studios.
Welcome Friends!

I'm an artist and software designer in the Midwest. I write the 9 Ki Forecasts and developed the original Directionology Charts for Blooming Grove. I also provide 9 Star Ki personal evaluations, in the Cincinnati area, telephone sessions and travel for occasional workshops.

As our homepage says, I want this to be a Network of Friends. And that is not limited to the people and organizations we associate and link with. It includes everyone who visits this web site.

I want you to be comfortable and happy here, as if you were visiting our home. And, as a guest, you have the right to know about us, our goals and how we manage our business. Here are some helpful links:
Besides creating this web site, I have lived and worked in several interesting locations, in Europe and Japan. In the early '90s, due to my demanding travel schedule, I developed the original Nine Star Ki Directionology chart for my own use.

I live with my life-long friend and wife, Kathy, in rural Ohio. We have two wonderful daughters, Shawn & Heather, and two great sons-in-law, Kyung & Mike. Shawn & Kyung have also graced our lives with two "exceptional" grandchildren, Chloe and Cameron.

Currently, I am working on mosaic images at the studio (just across the border, in Blooming Grove, Indiana); developing commercial software; & updating the 2011 / 2012 Nine Ki forecasts.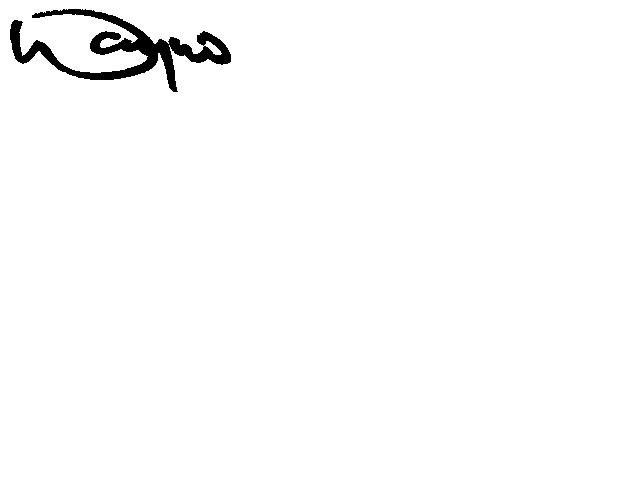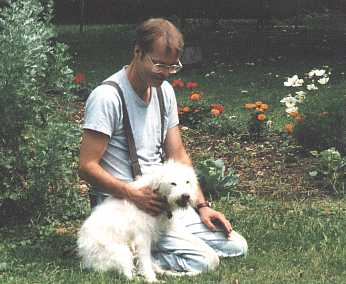 Wayne and Quinn the Eskimo in the garden. Quinn was fed home cooked, organic food (usually, rolled oats, beans, fish and chopped vegetables, with a little corn oil, sea vegetables and bone meal).

Quinn was born in September, 1980, and he graced us with his loving presence until May, 2000. Four months short of 20. In fact, as I write these words, today, September 23rd, 2000, is his twentieth birthday.