---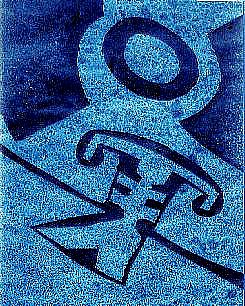 ---
The Blooming Grove Guide to
Macrobiotic Resources and Information
---

What is Macrobiotics? (Click here for a brief description)
---
Come on home to Blooming Grove! Not all of these sites provide a return link. You may want to add us to your browser's list of favorite places.
Links marked with a

have kindly provided a link back to this site. As of January 1, 2000, we ask that macrobiotic web sites, that have their own "links" page, provide a return link. However, we will continue to search the web for valid macro sites and include them in this directory, linking or not. For more information about requesting links for your macrobiotic site, please see the bottom of this page.
How do our logos work? Click here to learn more.
---

CLICK LIST OF RESOURCES
Educational & Mega-Sites | Natural Artists | Teachers and Consultants |
Restaurants and Lodging | Publications & Videos | Food Production & Distribution |
Local Macrobiotic Organizations | Free Macrobiotic Classifieds | Helpful Friends | Add URL |
---
<!**********BEGIN EDUCATIONAL & MEGA SITES************>
Educational and Mega Sites
<!************>

the Kushi Institute of Europe- The Kushi Institute of Europe is a center for Macrobiotic education located in the heart of Amsterdam, Holland.
Their site provides general information about their educational programs including the yearly European Summer Conference. They have a new recipe every week, information about macrobiotics in many languages and a free monthly newsletter with original articles, recipes and more.
A MULTI-LINGUAL WEB SITE
---
<!****************> <!************>

Amberwaves - devoted to preserving natural foods from the hazards of genetic engineering.
---
<!****************> <!************> The Macrobiotic Wellness Retreat - The Macrobiotic Wellness Retreat will introduce you to macrobiotic dietary principles, cooking, and energy healing in a beautiful natural setting. It will feature practical meal planning, cooking, and self-healing techniques to help you integrate macrobiotics into a busy lifestyle.
The Retreat is held over 3 days once each month at Eastover Holistic Resort in Lenox MA in the beautiful Berkshire mountains of western Massachusetts.
---
<!****************> <!************> Macrobiotics Online - This is the Kushi Institute's website. The Institute is reorganizing. As of the summer of 2017, their online book store is open.
---
<!****************> <!************> Christina's Choice - A practical way for everyone to learn about and get involved with macrobiotic & vegan cooking.
Christina Pirello is the host of this website and the host of the wonderful "Christina Cook's" television program on PBS. Check your local listings!
Her relationship with food began as a child, cooking with her mother and later, while she was living in Florida, working as a caterer. But the real pivotal point in her life came later, when after being diagnosed with terminal leukemia, she decided to forgo conventional medical therapies and turned to a nutritional approach - macrobiotics - and cured herself.
---
<!****************> <!************> Macrobiotic Guide- Provides information and references.

---
<!****************> <!************> Ignoramus Makrobiotik - Blooming Grove This stands among the very best web sites devoted to the macrobiotic way of life. Hats off.
---
<!****************> <!************> The Macrobiotic Institute of Portugal - a humanistic institution that dedicates itself to the study of arts and sciences, with the purpose of conveying the knowledge of how to evolve individually and in society.
Nos seus 18 anos de funcionamento, o IMP tornou-se o centro da educação macrobiótica em Portugal, sendo um dos estabelecimentos mais conceituados a nível internacional.
---
<!****************> <!************> The Four Steps of Wisdom - A French Macrobiotic site.
Today after more than 30 years of business in the organic sector, Gerard and Florence devote their time to the dissemination of the Macrobiotic Lifestyle, managing the site, writing and creating links to us that they later dropped without warning.
Les 4 piliers de la sagesse. Le principe unique, l'yin-yologie, la dialectique universelle, la macrobiotique.

---
<!****************> <!************> Makropedia.com - The online encyclopedia of diet and health. Everyone knows that too much sugar, white flour, fat, and salt contribute to tooth decay, obesity, and heart attacks. But did you know that the modern food pattern is also a main cause of breast cancer, attention deficit disorder, and Alzheimer's disease?
---
<!****************>

(Return to menu at top of page)
---
---
<!**********END EDUCATIONAL & MEGA SITES************> <!**********NATURAL ARTISTS************>
Natural Artists
<!************>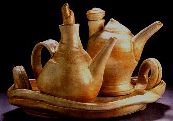 Cheri Glaser Pottery- A true artist, in every sense of the word. And one of my favorite teachers. Too bad this site isn't holographic..... two dimensions don't give justice to her work, but it is, still, a marvel to behold!




---
<!****************>

(Return to menu at top of page)
---
---
<!**********END NATURAL ARTISTS************> <!**********BEGIN TEACHERS & CONSULTANTS************>
Teachers, Consultants & Commentaries
<!************>

Natural Health in Portuguese - Sonia Hirsch is a Brazilian author who has published numerous books about natural healing, oriental philosophy and Nine Star Ki, in the Portuguese language. Her website provides great information about the healing properties of Inhame (The Portuguese word for "Taro Potato"). Taro is used in many natural healing applications.
Also, see the link to her new website in "Macrobiotic Publications", below.
---
<!****************> <!************>


Anthony Dissen- Macrobiotic Counselor and Holistic Health Therapist.

Serving clients in the Central New Jersey and Jersey Shore areas, Anthony works with individuals who are looking to not only achieve greater physical health, but improve the quality of their mental, emotional, and spiritual well-being as well. Through Macrobiotic Counseling, Qigong energy work, Hypnosis, and various other techniques, truly incredible results can be achieved.
---
<!****************> <!************>
Two Sites by Melanie Waxman


Celebrate Health the Natural Way - is here to help you take the first step towards a healthy, happy way of living. The advice offered is very practical and easy to impliment and has been used by people of all ages and walks of life.

The key to a fantastic life is a healthy mind, body and spirit. We all have within us, the power to create our own world and realise our dreams and desires. Celebrate Health will start you on your journey with natural, energy giving techniques for health and longevity and ways to balance your daily activities.




Introducing The Cooklets! - A Series of 12 small cook books written and self-published by Melanie Waxman; macrobiotic writer, cook, massage therapist and Feng Shui consultant.
Cooklets Site


---
<!****************> <!************>

Will's Macrobiotic Services - My goal in working with you is to help you experience just how powerful food can be. With my comprehensive understanding of the various dimensions and possibilities within cooking, I create a more balanced and healthy meal. Healing, regeneration and prevention of illness is achieved through cooking with care, purpose and knowledge. Over time, you will apply your intuition to the fine art of cooking. This will inspire and energize you and others.

---
<!****************> <!************>

The Alchemycal Pages - This macrobiotic site, maintained by Kaare Bursell, is filled with interesting commentaries and insights, including a macrobiotic 'q&a' page!
---
<!****************> <!************>

Virginia Worrell's Macrobiotic Page - Virginia is very active in the macrobiotic community in Connecticut. Click here for her information and services!

---
<!****************> <!************>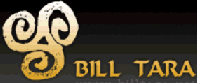 Bill Tara's Macrobiotics for Modern Times: For over forty years Bill Tara has been at the forefront of macrobiotic education, developing businesses, educational projects, and teaching in over 20 countries. He has consistently focused his work on adapting the macrobiotic philosophy to the needs of modern life and culture. His approach is dynamic, simple and comprehensive, it is untroubled by esoteric jargon and rich with humor. Bill's teaching addresses the huge gap in our social understanding of how to create health in the individual and in society as a whole.
---
<!****************> <!************>

Marlene Watson-Tara: For over 30 years Marlene has been actively teaching all aspects of health and wellness. In addition to her work as an Auhor, Health Educator, Macrobiotic Counsellor and Cooking Teacher. Marlene has been teaching her 'Living with the Seasons' workshops in various parts of Europe, America and Australia over the last decade. Her favourite saying – "If you don't look after your body, then where are you going to live".
---
<!****************> <!************>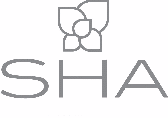 SHA Wellness Clinic- WHEN BODY, MIND AND SPIRIT ARE IN HARMONY, THE RESULT IS HEALTH AND HAPPINESS, ONLY THEN CAN WE EXPERIENCE OUR TRUE POTENTIAL

The SHA Wellness Clinic has been created to help its guests care for their mind and body through a combination of Macrobiotics and other ancient Oriental techniques and advanced Western medicine, thus re-establishing a harmonious balance between body, mind and spirit.

SHA´s objective is for its guests to leave after a pleasant stay, feeling renewed inside and out, more alive and energetic with a much healthier appearance, and with the knowledge that will allow them to continue on the path of balance and health.
---
<!****************> <!************>

Tea with Sheri- Welcome to Tea With Sheri! Join us as we walk through the wonderful world of alternative health with instructor and macrobiotics expert, Sheri DeMaris. With an exciting new cookbook, TV show, news, classes, demonstrations and more, learn new ways to live healthy and well.
---
<!****************> <!************>

The Natural Epicurean Academy of Culinary Arts- More than just a professional cooking school, we are deeply engaged in the local natural foods and macrobiotic communities. Globally, our students and teachers engage others across cultural boundaries. As a cooking school, we are ranked as one of the top 15 career and technical schools by Austin Business Journal. Our vegan and vegetarian cooking classes focus on healthy macrobiotic cuisine.
---
<!****************> <!************>

The Holistic Cooking School- is based in its own purpose built kitchen and lecture room in a converted barn, on a farm in idyllic Devonshire countryside in the south west of England. We offer a range of courses in cooking and nutrition to empower people in taking much greater control over their health.

Our main approach is the Oriental model, understanding food as different qualities of chi, ki, or energy. This system gives us a detailed knowledge of the affects of foods on our physical health, and on our emotional and spiritual life.

---
<!****************> <!************>

Susan Krieger, L. Ac., M.S.- Centered in New York and providing services throughout the US and Europe, Susan is internationally recognized of over 33 years. She is a noted Macrobiotic Counselor, Licensed Acupuncturist, Nationally Certified Diplomate of Acupuncture and Shiatsu-Asian Bodywork from the NCCAOM-National Certification Commission for Acupuncture and Oriental Medicine - a Certified Shiatsu Instructor of the AOBTA and a Founding Board Member, an MEA (macrobiotic) Certified Health and Nutritional Counselor, and a member of The Executive Committee of The China Cancer TCM Humanitarian Outreach Health Initiative.
Susan opened the first macrobiotic restaurant in England in the 70's, has been counseling and treating thousands of people since the early days of the Kushi Inst.in Brookline Mass. where she was teaching for years before moving to her base in NYC in the 80's. She is on the faculty of NYU and Pacific College of Oriental Medicine in NY, travels to lecture and counsel on Chinese Medicine, Integrative Macrobiotics, Women's Health, Shiatsu and more, and maintains her active private practice on the upper East Side of Manhattan, NYC.
Susan maintains an integrative, modern approach to health through food-from macrobiotics and Chinese Medicine whole health approaches. She works through her renowned skills of assessment, acupuncture and shiatsu to balance body-mind health with her patients.
---
<!****************> <!************> Denny Waxman - In Philadelphia, PA. Denny Waxman is an internationally known health counselor and educator with twenty-five years of experience in guiding and teaching others the enduring benefits of macrobiotics. The School of Strengthening Health and Macrobiotic Counseling was founded in 1997 by Denny Waxman. Denny is an internationally known health counselor and educator with twenty-five years of experience in guiding and teaching others the enduring benefits of macrobiotics.
---
<!****************> <!************> The Strengthening Health Institute - Promoting health and well being through macrobiotics.
---
<!****************> <!************> Shiatsu for people and horses - by Anette Cyran in Lodève, France. Anette also practices in Paris and other locations.
"Over the last twenty years Shiatsu has been adapted and developed specifically for horses, mainly in America and England."

---
<!****************>

(Return to menu at top of page)
---
<!**********END TEACHERS & CONSUTANTS************> <!**********BEGIN RESTAURANTS & LODGING************>
Restaurants & Lodging
<!************> Victoria Samuel's Earthwise Cooking - Macrobiotic catering, takeout and delivery in the Boston area.


---
<!****************> <!************> Maple Ki Forest Retreat; Ontario, Canada - Featuring macrobiotic cuisine and a peaceful setting.

---
<!****************>

(Return to menu at top of page)
---
<!**********END END RESTAURANTS & LODGING************> <!**********BEGIN PUBLICATIONS & VIDEOS************>

Macrobiotic Publications & Videos

<!************>

CorreCotia Produções- Portuguese author Sonia Hirsch's website, featuring her books on macrobiotic healing, the 5 transformations of energy as applied to diet, 9 Star Ki and more. A return link is provided from her 9 Star Ki page..

Aqui você encontra todos os livros de Sonia Hirsch.
---
<!****************> <!************> George Ohsawa Macrobiotic Foundation - is a non-profit, public service organization chartered in 1971 to educate the general public about macrobiotics.
---
<!****************>

(Return to menu at top of page)
---
<!**********END PUBLICATIONS & VIDEOS************> <!**********BEGIN FOOD PRODUCTION & DISTRIBUTION************>
Food Production & Distribution
<!************>


the Non GMO Project - The Non-GMO Project is a non-profit collaboration of manufacturers, retailers, processors, distributors, farmers, seed companies and consumers. Our shared belief is that everyone deserves an informed choice about whether or not to consume genetically modified products, and our common mission is to ensure the sustained availability of non-GMO choices.
---
<!****************> <!************>

Natural Import Company - Out here in the boondocks, we often shop Natural Import when we don't have a local source. They have a good selection of condiments and pickles and they fill orders quickly, even for the less expensive but longer UPS ground deliveries. On the downside, it's pretty much all Mitoku, Mitoku, Mitoku, which is great quality but has shoved other excellent brands, like Oindo, out of the international marketplace. (You can still find some Oindo Family products if you surf.)
---
<!****************> <!************> Amazon.com Organic Food - We added this resource in 2017, when their price and selection became competitive with traditional organic markets. You can search for short grain brown rice, organic beans, sea vegetables and more.
---
<!****************> <!************>

South River Miso- We decided that if we were going to be so bold as to make miso in New England, we wanted to do it in the inaka tradition. In 1981, We hired Jerry Sawma, a local, master timber-frame builder, and constructed a post-and-beam shop out of native timber. The design is based on a small traditional miso shop and features a massive masonry stove (built by Albie Barden of Maine) with a wood fired cauldron with which we steam the grains, boil the beans, and also, heat the shop.
---
<!****************> <!************>

Eden Foods - Eden now has a great online store for all of their products. There are no minimum orders and shipping is inexpensive. Check it out!
Eden's Clinton, Michigan headquarters – 26 contiguous acres with native woods, wetlands, and organic gardens – is home to our main offices, warehouse, organic mill, and production line. Here we make freshly ground flour, bottle vegetable oils, soy sauces, and vinegar; craft and bottle Gomasio (sesame salt), roast tamari almonds and seeds, mix and package snacks, and prepare our whole grains and dry beans for bulk sale. Eden West, our warehouse and offices in San Francisco, is a vital link to our western U.S. and Canadian customers and the Pacific Rim.
Eden has continuously nurtured relationships with organic growers and traditional food makers in our back yard and the world over. We have dedicated employees and business associates who share our goals, and are grateful to be supporting, as they support us, more than 300 family farms with over 40,000 acres of vibrant organic farm land.
---
<!****************>

(Return to menu at top of page)
---
<!**********END FOOD PRODUCTION & DISTRIBUTION************> <!**********BEGIN LOCAL MACRO ORGANIZATIONS************>
Local Macrobiotic Organizations
<!************>

Rocky Mountain Macrobiotic Community -
Rocky Mountain Macro Health & Awareness Center seeks Co- founders.
Opportunity to found a Health & Awareness Center in the majestic Rocky Mountains of North America, live there, and enjoy a lifestyle, with others, involving alternative healing, energy building and promoting the Universal Way of health and happiness.
---
<!****************> <!************> Peninsula Macrobiotic Community - "Gourmet Vegetarian Dinners" !
---
<!****************> <!************> Macrobiotics in Cleveland - The Macrobiotic Center of Cleveland was established in 1988 as a resource for people interested in learning about the macrobiotic diet and way of life. Regular activities include cooking classes, lecture programs and community dinners.
---
<!****************> <!************>

The London Co-op Store; London, Ontario - The London Co-op Store is a non-profit food co-operative in London, Ontario. As a member-owned health food store, we carry organically grown food as well as other products for healthy, natural living and social and environmental responsibility.

---
<!****************>

(Return to menu at top of page)
---
<!**********END LOCAL MACRO ORGANIZATIONS************> <!**********BEGIN HELP WANTED************>

Macrobiotic Help Wanted / Classifieds
(Topmost listings are the most recent)
(For privacy- some information is not 'clickable')

<!************>

Seeking Macrobiotic Contacts in Virginia

Posted June 22, 2017

I have been practicing a Macrobiotic Lifestyle for over 30 years. I recently moved to Virginia and have been trying to connect with macrobiotic friends in the Virgina / West Virginia area.

With Love and Blessings,

Laura
---
<!****************> <!************>
PERSONAL CHEF WANTED

Posted November 9, 2014
We are a professional family of three living in NYC/lower east side on houston street between ave b and c. We are looking for a personal chef who CAN prepare macrobiotic and vegetarian meals DAILY. We'd like our chef to prepare dinners as well as to shop. WE HAVE BEEN MACROBIOTIC FOR 35 YEARS.
Our kitchen is a chef's kitchen. We do live close to several groceries and food stores that sell fresh, whole, organic, vegetarian and macrobiotic foods. Salary will be negotiable, but will include all time for shopping, and cooking.
Please contact us!! 610 256 0347
Thanks, Josephine
---
<!****************> <!************>
Macrobiotic Chef Wanted in Vermont

Posted December 11, 2012
Macrobiotic Chef wanted in exchange for room and board. Seek experienced chef or well started macrobiotic chef. Mom and 10 year old daughter, living in rural Vermont. Seek 5 meals a week, a few shared breakfast meals prepared, and lunches for busy full time working mom. Plenty of time for job outside home for income. Dogs, cat, and gardening. Near Ski areas, nature, mountains. Some child care needed as well. You would be living with a experienced macrobiotic family, teaching, lecturing, consulting, and creating a sustainable lifestyle. Rice Huller on site. Community Dinners to start this new year in the home, Saturday Nights- with Music.
Please call 802-457-9441 Thanks LC
---
<!****************> <!************>
MACROBIOTIC COOK Available in Connecticut, NYC, RI & MA

Posted November 12, 2012
My name is Bill Klar I have been cooking macrobiotic for about 6 years I have completed the levels at the Kushi Institute and I am looking for a job where I can cook for people that would need my help. I am very diverse in my field and love working with macrobiotic counselors. I do some consultation but not on anyone that has a serious condition. I have been a chef for 22 years in high end French food but I found macrobiotic food to be the real medicine in our lives. I would love to speak with you. I live in CT but would be willing to work in NYC, Rhode Island, and Massachusetts.
Thank you very much,
Bill Klar
Please contact me at wklar@comcast.net or by phone at 203-430-1035.
---
<!****************> <!************>
MACROBIOTIC CULINARY

Posted October 18, 2012
I'm 32 years old, portuguese and I live in Lisbon, Portugal. Although I'm a psychologist (still working in that area), I recently finished the Annual Course of Macrobiotic Culinary in Lisbon (IMP), worked as a culinary assistent in many places and events and I work, now, as a natural food cook at people's houses, besides organising natural cooking activities. I'm searching for more and more opportunities of work in macrobiotic, vegan and natural cookery, all over the world, especially in Europe. If you need any service in this area or have a proposal, please :contact me:
Thank you!
Luísa Dias
---
<!****************> <!************>
MACROBIOTIC CHEF WANTED / New York City - New Jersey

Posted September 1, 2011
Looking for knowledgeable macrobiotic personal chef to prepare meals 3 -4 times a week in New York City or New Jersey area.
Please call 917-597-7523 (ask for Emma) or e-mail evalevich@centuryny.com
---
<!****************> <!************>
Macrobiotic Chef and Educator

Posted May 3, 2011
I am a Macrobiotic Chef with 15 years of professional experience which includes, former Head Cook and Graduate of the Kushi Institute. I have cooked and taught throughout the United States and in Italy, one on one and in group situations. I will gladly forward my Resume, editorial review, and references to serious prospective Clients.
You can contact me at 802-522-8711 or through my blog at, nourishingcuisine.blogspot.com
---
<!****************> <!************>
PRIVATE COOK WANTED / Philadelphia

Posted July 17, 2010
Part - Time
3 Mornings Weekly
On the Job Training
Learn healthy & balanced vegetarian cooking
Friendly atmosphere
On Bus Line Transportation near Philadelphia 19111 zip
eMail Cookmac@hotmail.com
---
<!****************> <!************>
Macrobiotic Chef - Chicago, Illinois / Dupage County

Posted June 7, 2010
I am an experienced macrobiotic chef, pastry chef & cooking instructor. I have owned and cheffed at 2 macro cafes in the suburbs of Chicago, and have authored: "The Cherry Blossom Macro Cookbook". Available to offer my services to anyone desiring macro, vegan, vegetarian meals, classes etc. in the Chicago area. I offer freshly prepared breakfasts, lunches, dinners and wonderful desserts, (drop-off). I also offer private and group cooking classes.
I can be reached at: 630-322-9118
I look forward to hearing from you.

Enjoy Every Minute,
Emily
P.S.
I am working on a special project and would like any macro chefs globally, that have alot of experience teaching children macrobiotic cooking and lifestyle information to please contact me. Thank you!
---
<!****************> <!************>
Chef Wanted NYC / Greenwich Village

Posted July 12, 2009
We are a professional family of three living in NYC/Greenwich Village near New York University. We are looking for a personal chef who prepares macrobiotic and vegetarian meals for families and individuals. In our case, we'd like our chef to prepare dinners as well as to shop and make preparations for breakfast and and mid-day snacks for Mondays through Thursdays. We prefer an individual who is also willing and able to prepare some chicken dishes for one member of the family, though this is optional.
Our kitchen is small but certainly can be used, though food delivery is also acceptable. We do live close to several groceries and food stores that sell fresh, whole, organic, vegetarian and macrobiotic foods.
Salary will be negotiable, but will include all time for shopping, travel and cooking.
Please contact us!!
917-312-5947
---
<!****************> <!************>
Macrobiotic Chef / Cooking Instructor - Atlanta, GA
I am an experienced macrobiotic chef/cooking instructor who is available to offer her services to anyone that needs help in the Atlanta Area, GA. I offer private cooking, private and group cooking classes. Please contact me at 678-437-5668.
Victoria Barayev
---
<!****************> <!************>

Looking for New Opportunities

Dear Friends,

My name is Michael, British by nationality but born & living in Las Palmas Canary Islands / Spain.

I began Macrobiotics in Paris August 1975 at the Tenyu Institute with Mme. Françoise Rivière & Clim Yoshimi (both direct Ohsawa students). Later also, with Réné Levy of the École Cuisine & Santé (St. Gaudens / France). Additionaly also studied with Noboru Sakaguchi, Taka Uechi, Michio Kushi & various other teachers. Today, obviously I believe my experience is very considerable & second to none. In every area from cooking for the sick, gastronomic cooking ect., ect. plus special care for very sick persons based on many numerous techniques from acupuncture to Shiatsu / Sotai, Reiki, clay, Plasma de Quinton ect. all based on Oriental Diagnosis considerations. Having fathered 7 children to date, my experience with children + child sickness is also very considerable.

Additionally, I happen to be the equivalent of 8th Dan Taekwondo / Hapkido having practiced with the top most Korean instructors from Madrid, Paris & Las- Palmas. Also Canary traditional long stick defence system.

Trilingual English / French /Spanish, conference giver on these specific or related subjects, expert on YIN / YANG theory, author of two as yet unpublished books ect, ect.

Now looking for new opportunities to project experience acquired.

Michael Pavillard:
En español (In Spanish) Fax / Tel Nº 00 34 928 360161
(En Norteamérica 011 34 928 360161)

In English and Spanish (inglés y español) eMail Michael
---
<!************> <!************>
Macrobiotic Chef - London
I am French from Brittany and I live in Putney (South West London-UK). I can prepare macrobiotic food at your home or just deliver.
Please contact me for more information. Alexandre
---
<!****************> <!************>
Professional Macrobiotic Cook
I'm a Professional Macrobiotic Cook / Behavioral Medicine Educator with 25 years experience. I'm available for a Macrobiotic or Natural Foods Personal Chef position. My last client recovered from inoperable prostate cancer (in six months his medical tests were normal!). I make a healthy diet so delicious, you wouldn't notice you are on the diet! Can work short or long term, live in or live out. I live in New York but travel/serve clients in US and abroad.
Please call me at: (718) 359-4695
---
<!****************> <!************>
Macrobiotic Doctor / Cooking and Care
I am a very good Indian & macrobiotic cook & I live in Belgium and have Belgian citizenship.
I will be in the USA early next year to follow a course in Medicine. I plan to take my exams and work as a doctor in the States.
So I am looking for a part time job in a macrobiotic resturant, or private homes for patients who need macrobiotic care (I am myself macrobiotic) so that I can study and support myself during my stay.
I am a Bhagwad Gita (Bhagavad Gita) - Spiritual Yoga Teacher, as well. I give Indian Macrobiotic Cooking lessons too (Indo - Buddhist style). In exchange for lodging, I would be happy to give you a taste of Indian Ashram with Bhagwad Gita / meditative Yoga healing sessions. I can also provide balanced nutritional information, based upon Vedic guidelines.
Sincerely,
Ms. Majumdar, M.D.
You can email me at drshaktimajumdar@yahoo.co.in
By Telephone (from North America):
(011) 32-9 221 8960
(011) 32-4 8686 0003
---
<!****************> <!************>
Macrobiotic Cook and Shiatsu Student
Hello...from the north of England. I'm an experienced macrobiotic cook and shiatsu student looking for work in Canada or the US. I'm happy to work voluntarily in exchange for food and accommodation. I don't hold a work permit and I'm not entirely sure how the systems work so if you know of any vacancies or you can shed any light work permits generally, I'd love to hear from you.
You can email me at macrogirlseeksjob@yahoo.co.uk
Blessings!
Jennifer
---
<!****************> <!************>
ROOM & BOARD
Room available in Melanie Waxman's home. I have a room for rent in an old farmhouse in Chester County, PA. Rent includes food and a prepared evening meal. A great opportunity for anyone who wishes to study macrobiotic cooking in depth. Not for the faint hearted because I have 7 children although they are all over the age of 10. If you are up for an adventure, want to improve and strengthen your health and are fun loving, please contact me at 610 594 6557. References will be required. Blessings!
---
<!****************>

(Return to menu at top of page)
---
<!**********END HELP WANTED************> <!**********BEGIN HELPFUL FRIENDS************>
Helpful Friends
Although these individuals and organizations may not utilize the Unique Principle in their daily lives, their comments, research and/or services are interesting resources for the macrobiotic community.
---
<!************> Global Nuclear Disarmament - We are so bombarded with challenges, such as the genetic engineering of our food, that it becomes easy to forget that older global threats remain. And that their presence can bring about terrible consequences.
Indeed, we must always seek new and creative ways to make tools of destruction obsolete, before they do the same with us. This link provides a potential solution to the nuclear problem.

---
<!************> <!************> Proposition One - is a grassroots movement for disarmament of nuclear weapons and the conversion of the nuclear and other arms industries to provide for human and environmental needs. They link to many disarmament-related web sites.
---
<!************> <!************> Lehman's Good Neighbor, Non-Electric Catalog - a "non-electric" catalog on the internet? Sounds like a conflict of interest! Well, maybe. But we're glad that Lehman's is on-line. Providing traditional tools, furniture and housewares since 1955.
---
<!****************> <!************> Genetic Engineering and Sierra Club - provides excellent commentaries, perspectives and practical ways to speak out against genetically altered foods. If you are concerned about the quality of the ingredients in your food, this is an important site to visit. But, a warning, the place is polluted with internet cookies!
---
<!****************> <!************>

Mothers for Natural Law
---
<!************> <!************> The Blue Mountain Center of Meditation - offers instruction and guidance in meditation and allied living skills, following the method of Eknath Easwaran. In addition to offering many practical guides to meditation, their Nilgiri Press has excellent english versions of The Bhagavad Gita, The Dhammapada and the Upanishads. They also provide a very thoughtful free newsletter.
---
<!****************> <!************> National Organic Standards - The United States Department of Agriculture has completed collecting comments from the public, concerning the quality of the food that will be eligible for federal organic certification. The USDA received an overwhelming response that genetically altered foods must not be labeled "organic".
As a result, the USDA has determined that the new federal "organically grown" label will not be allowed on genetically altered food. In addition, produce grown in sludge and irradiated foods have been declined. Thank you all, so much, for helping the U.S. government to reach these important conclusions.
---
<!****************> <!************> The Organic Trade Association - this trade group represents the organic industry in North America.
---
<!****************> <!************> The Sustainable Farming Connection - Natural Agriculture and methods for maintaining a continuous supply of whole foods.
WE HAVE DETECTED MALWARE AT THIS SITE AND WILL BLOCK IT UNTIL THE PROBLEM IS CORRECTED.
---
<!****************> <!************> The Union of Concerned Scientists - Though not a macrobiotic organization, this group does monitor the utilization of new technologies and tries to steer their application towards more harmonious ends. They are also dedicated towards increasing the public's awareness of the dangers of bio-technology and global warming.
As our needs for sustainable agriculture and sources for safe energy grow, sites like this can provide new ideas and valuable information.
---
<!****************> <!************> The Netfriends of Tibet - Ritva Nybacka's site, dedicated to Tenzin Gyatso, the fourteenth Dalai Lama, and to the freedom of Tibet.

"For as long as space endures
And for as long as living beings remain,
Until then may I, too, abide
To dispel the misery of the world"
"The Dalai Lama has one of the most macrobiotic outlooks I have seen. His visions and comments are penetrating, peaceful and whole. His book, Kindness, Clarity, and Insight (Snow Lion Publications) is highly recommended."
-Wayne
---
<!****************> <!************> Light of Brian - We thank Beth Berry and her brother, Brian, for their heartfelt and sincere gift of love, and we wish their mission many years of lightness, on this good earth and beyond.
---
<!****************>

(Return to menu at top of page)
---
<!**********END HELPFUL FRIENDS************>
---
Adding New Links, Addresses and Phone Numbers
If you would like to be added to or removed from the above list, or if you would like to modify your existing reference, please contact us by clicking here or write to the following address:
The Blooming Grove Studio
P.O. Box 171
Oxford, OH 45056
If you want us to build your webpages click here.
To add our banner to your web site click here.
---
Guidelines for Inclusion
Inclusion in this reference guide is free. If you provide macrobiotic quality foods, macrobiotic counseling or related services, we want to list you here.
This directory is developed by human hearts and hands. We don't use Zeus or any other automated methods to create links. We seek quality, not quantity. We work for the regeneration of humankind, not degeneration.
We are dedicated to maintaining the best, most comprehensive macrobiotic network on the world wide web. Now, and always. Therefore, we want to provide a means of connection to any and all macrobiotic resources, even if you have no web presence. That means we will gladly list your e-mail, telephone or regular address. But, if you maintain a web site that has its own links to other sites, please be thoughtful enough to include a return link to Blooming Grove. You can create a link to:
http://www.9starki.com
or,
http://www.9starki.com/macro.htm

Thanks!
---
<!*******************>
---
© The Blooming Grove Studio. Serving you on the net since June, 1996.
---
<!****************************>